Seeing a child and their family turn the corner and become a family after months of therapy and support to help them learn to love their children, to see them actually accepting and loving them. It's a special thing.
Suzy Butler, Founder of Kiya Survivors
AFTER SCHOOL LIFE SKILLS WORKSHOP
The Mama Cocha centre, based in Los Organos, Piura, in Northern Peru, was built and opened in 2008 with the help of Copenhagen International School (CIS). It was originally a home for children with special needs living in vulnerable situations, but changed direction after it's service users were successfully re-integrated back in to their family homes, in 2015.
Now, the home runs as an after school Skills Workshop Program for young people with learning difficulties, disabilities and from high risk environments who need somewhere safe to come in the afternoons whilst their parents work, and to encourage them to begin the all important steps towards living independently, integrating into their community and families by learning basic life skills, as well as doing plenty of fun activities!
A qualified teacher ensures the life skills group do a diverse range of activities:
Life skills including: cleaning, making beds, washing and shopping
Personal hygiene
Arts and crafts
Gardening
Play
Homework club
Cooking
The Mama Cocha Life Skills Programme continues to receive funding from CIS and they continue to visit the project every 2 years.
The Centre consists of 3 large rooms for workshops and emergency housing, a lounge, a kitchen, 2 bathrooms where the children and young people can take a warm shower and open spaces in which to run around.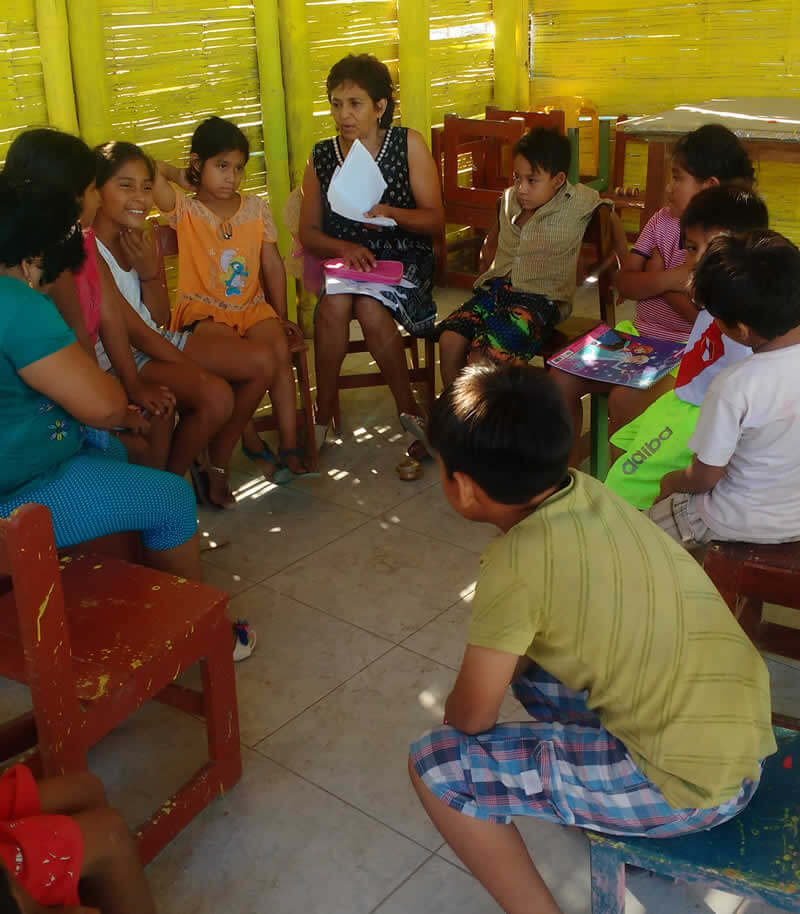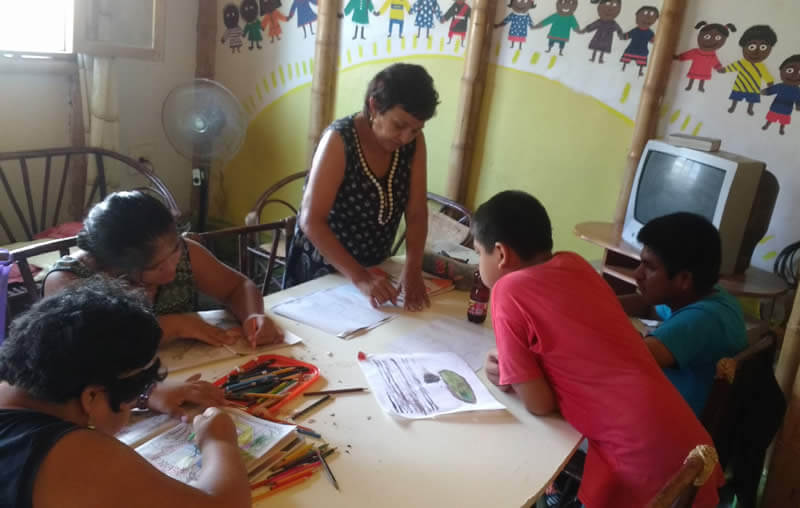 ADDITIONAL PROGRAMMES
In 2008 we built an extended project area next to the home where we now run a number of programmes aimed at supporting the community and encouraging independence.
The projects include (click on the orange links for further details):
OUR TEAM
The team at Mama Cocha consists of:
House Mum
Teacher
Speech and Physiotherapist
Psychologist
Social Worker
Watchman
They are all local professionals who are working unbelievably hard and making a huge difference to young peoples lives. There is also a Project Director who oversees the Centre and who has been working with us for 12 years now.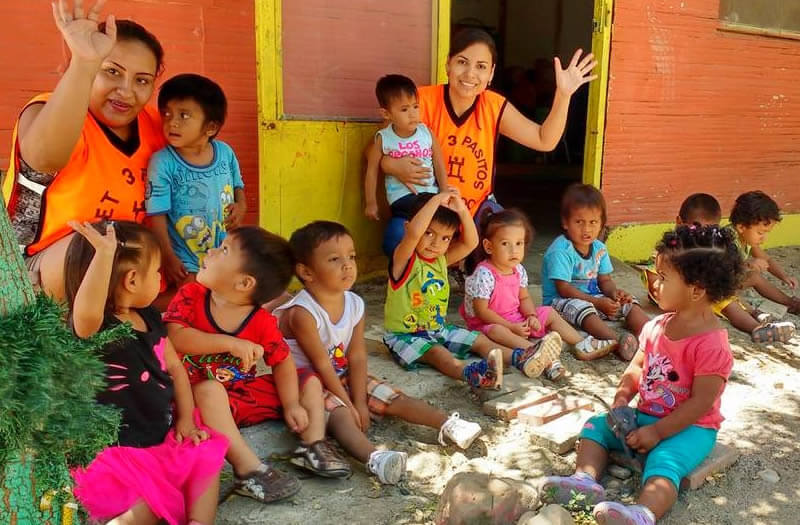 CHANGE A LIFE TODAY
A young life can be positively impacted by even the smallest of gestures. Do something wonderful today and change a life for the better.