Seeing a child and their family turn the corner and become a family after months of therapy and support to help them learn to love their children, to see them actually accepting and loving them. It's a special thing.
Suzy Butler, Founder of Kiya Survivors
RAINBOW HOUSE
There are some things that no child should endure. Poverty is not an excuse for abuse but it is a reason for misunderstanding and frustration that can lead to it. Our role is to protect children living in high risk situations and provide them with a safe home environment whilst our teams support their families, helping them find the pride in their own selves and practical solutions to difficult circumstances, which in turn, often results in their ability to turn situations around and take their children back in to the family home providing them with a new found nurturing and supportive place to grow.
For years Kiya Survivors had been looking for a solution to the dilemma of where to safely house children with special needs who had been neglected, abandoned or abused. There we no facilities near to The Rainbow Centre that would accept children with special needs or had adequate staff or facilities. Faced with a number of children living in desperate poverty and suffering abuse, Kiya Survivors decided to open The Rainbow House.
In early 2007 the mother of a family of six children at the forefront of our concerns died suddenly and unexpectedly. The children had been living in conditions of extreme poverty, abuse and neglect. After the death of their mother, their father agreed that he was unable to look after them due to his problem with alcohol abuse and the high level of needs of his children; three of the six children have some form of special need.
And so the Rainbow House was born.
Kiya Survivors currently rents a beautiful two storey house with garden in Urubamba where children can live happily and safely.
My last day I went to say goodbye to everyone at the Rainbow House. It was a bittersweet visit – I was happy to see everyone, but I was sad to say goodbye. I got lots of hugs and thanks from the kids and staff, but really I should've been the one thanking them. They gave me a wonderful experience and an opportunity to immerse myself in another culture. I have really learned to appreciate my life back home as well as the unique lifestyle of Urubamba. Everyone at the Rainbow Centre and House has been so nice and welcoming throughout my stay. I already miss everyone so much and am hoping to return in the future!
Katelyn, Volunteer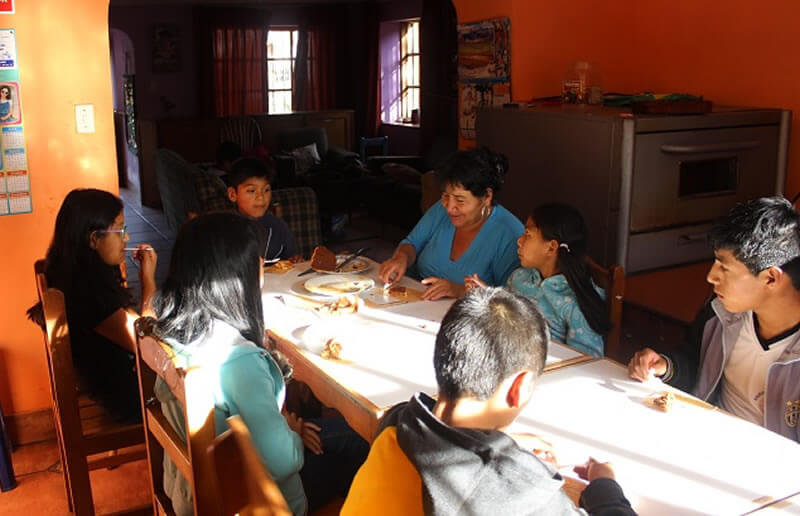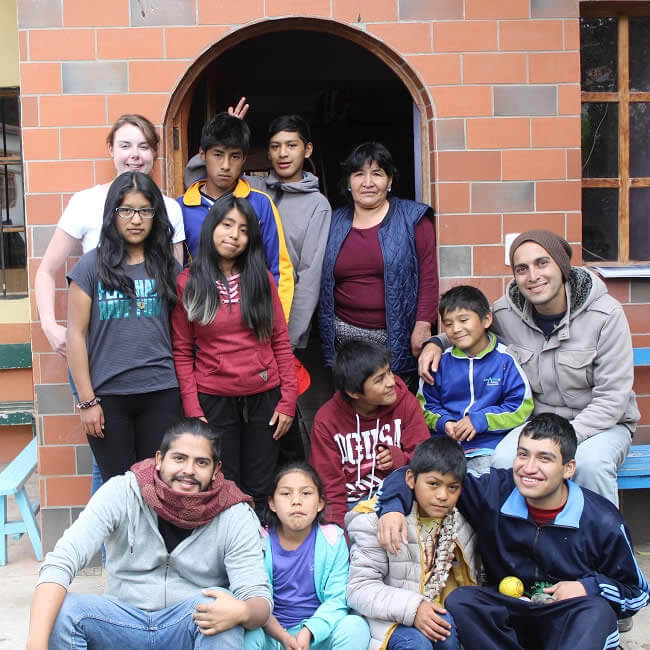 OUR CHILDREN
There are usually several or more children living at the Rainbow House, with them either attending local schools or the Rainbow Centre.
Volunteers who join Kiya for 6 weeks or more, help the children with after school and weekend activities, English lessons and homework.
OUR TEAM
Kiya Survivors employs two substitute mothers to look after the children to make sure they are always well fed, cared for and safe.
There is also a Psychologist who visits weekly to ensure the children are well and who helps support and encourage family involvement and evaluates possible new cases for the house to take in.
A Project Manager also supports the home, helping to arrange fun days out for the kids, organising volunteer interaction and homework clubs and after school activities, publicising the project and managing the projects funds. Our Project Manager, like all our onsite Managers, is Peruvian.
CHANGE A LIFE TODAY
A young life can be positively impacted by even the smallest of gestures. Do something wonderful today and change a life for the better.