Seeing a child and their family turn the corner and become a family after months of therapy and support to help them learn to love their children, to see them actually accepting and loving them. It's a special thing.
Suzy Butler, Founder of Kiya Survivors
THE RAINBOW CENTRE TEAM
In 2001 Kiya Survivors built and opened the doors to the first special education centre in the Sacred Valley, The Rainbow Centre. After 14 years of successful direction and teaching the importance of special education to the local ministry of education, we are proud to say that they now direct the centre and Kiya has taken a huge step back passing the reins over to them to take the lead!
Delfina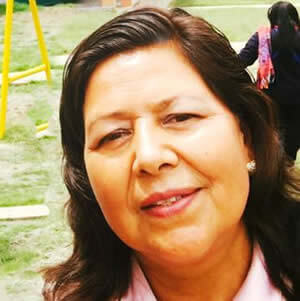 Delfina is a local Primary school teacher from Urubamba who has been supporting and working with Kiya Survivors for 20 years hosting our volunteers in her family home. Her sister, Juana, was The Rainbow Centres first Director in 2001.
In 2017, Delfina began working at The Rainbow Centre, Kiyas original Special educational project in Urubamba, and led the school forward as the new Director. She acted as a mediator between the local authorities and Kiya, ensuring everyone worked together and with the same ethos. Kiya has now passed The Rainbow Centre to the authorities and we are glad to say it is thriving.
THE MAMA COCHA TEAM
In 2015 we successfully re integrated all of our live in service users at Mama Cocha to their family homes and the centre expanded their programmes providing a more holistic support to the community.
The team at Mama Cocha currently consists of local professionals including therapist's and teachers from the community, running an eclectic range of programmes covering early stimulation, parent workshops, life skills workshops, therapy and counseling.
Deilly Hedu Gaurto Zapata

Project Manager of the Mama Cocha Complex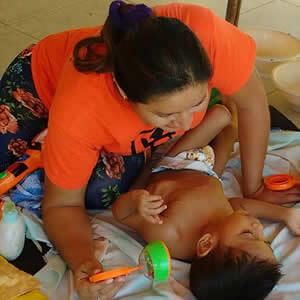 Hedu is the Manager at Mama Cocha.
She is in charge of the daily running of all the programmes and financial management/administration of the centre along with the welfare of the children and staff.
She coordinates and enforces the social programmes run at the centre, presents and undertakes projects and also seeks support from donors to the centre.
Hedu has been part of the Kiya family and been managing Mama Cocha since 2001 and her hard work and dedication show through the success of the projects she leads.
Claudia
Physiotherapist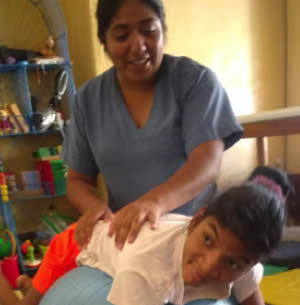 Claudia is from the local community and has been working with Kiya since 2019 as Physiotherapist for the Mama Cocha centre.
She also does outreach visits and assists Hedu with workshops and health programmes.
Henry Curay Reyes
Psychologist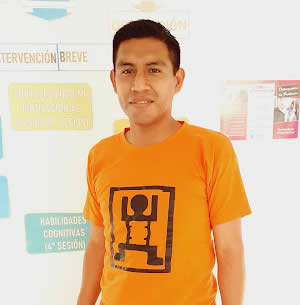 Henry is the Psychologist at Mama Cocha. He has been with us since February 2021, he is 27 years old and from the nearby village, Sullana – Piura.
Henry also works at the Máncora health center throughout the week and is well known in the community.
The emotional support to all the families of the projects has been fundamental, especially throughout COVID-19.
Henry works one to one with patients and also prepares workshops with groups of young people in the community, mostly teenagers, sexuality is a very important issue for these groups and sex education one of his main focuses.