OUTREACH PROJECT / PROYECTO DE VIDA
Seeing a child and their family turn the corner and become a family after months of therapy and support to help them learn to love their children, to see them actually accepting and loving them. It's a special thing.
Suzy Butler, Founder of Kiya Survivors
INTRODUCTION
The Outreach Program was initiated through The Rainbow Centre, Urubamba, in 2009. It is now run through the Mama Cocha Centre and Rainbow House by our therapists and Project Managers.
Its aim is to offer in-house support to families with children or young people with some form of special needs, living in hard to reach areas who would struggle to get to a support centre due to:
Lack of transport
Disability
Single parent families
Poverty
Illness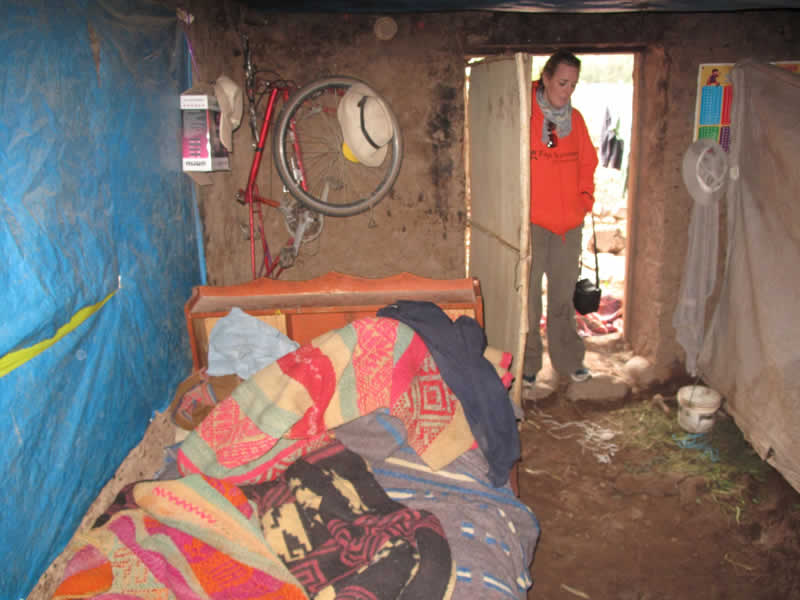 OUR AIMS
Once our team of professional therapists identify a family in need of support we create with them a program called Proyecto de Vida (Life Project), which is designed to improve their quality of life.
This involves several stages and areas:
An assessment of needs and risks of the family situation
Counselling/psychotherapy
Provision of physiotherapy/speech therapy
Education about health, education and their rights in society
Education about hygiene and practical advice on how to improve their homes within their possibilities
Education and practical advice on how to look after their children and how to discipline them
Practical advice on food and nutrition, always within their realms of possibility
Provision of basic household items to improve their quality of living such as mattresses/beds/cooker/clothes/warm blankets etc
Water and electricity installation to improve quality of living and improve hygiene standards
Facilitating contact and acting as a representative for the family with local schools, clinics or other institutions relevant to the families' individual situation and needs.
SPONSORSHIP
Although the current outreach team are doing a great job and are having a positive impact on many lives, we are in desperate need of funds to ensure the project continues and more families are reached.
At present, due to lack of ongoing sponsorship of the programme, many children who desperately need our help continue to go unnoticed, continue to be abused, continue to suffer as we are forced to continue to turn families away due to lack of resources and staff.
We need to change this! With your help, we can! Please contact us for further details.