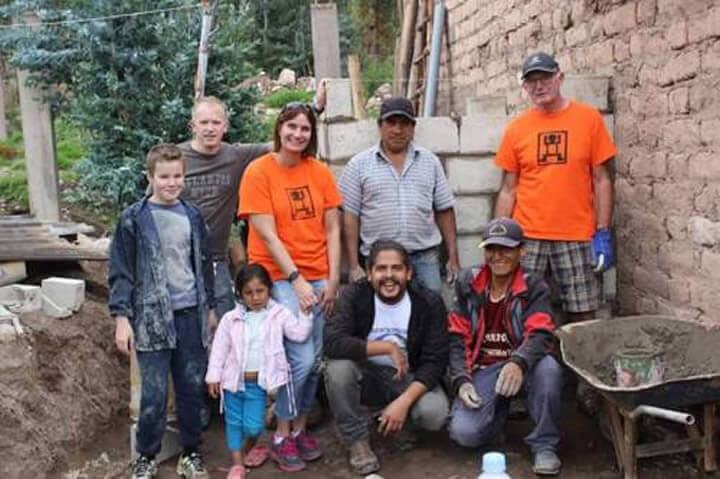 TEAM PERU SHOREHAM BLOG#1
A really rewarding and eye opening week in the valley.
We were all very tired after our long journey but were excited and keen to get stuck in to the projects. We all went to look at the bathroom project which made us all realise just how fortunate we are to live in the house we do and the utilities that we have to hand.
Team A stayed at the bathroom to start building the walls in the hope to get the bathroom finished before we had to leave. Team B were tasked with painting the classroom, which caused much distress to begin with until they got their confidence in their artistic skills and inspiration. The following day Team A returned with gusto to complete the bathroom, and were delighted to be able to leave knowing it was virtually completed. Team B now flourishing with their artistic flair completed a myriad of colours, and turned the room into a vibrant place for the children to enjoy and ready for the new carpet to be laid.
We had a lovely afternoon with the children from the rainbow house enjoying chicken and chips and fun times in the park. The boys tasked with organizing a sports event got stuck in and came up with some fun games that everyone could take part in.
We ended that day with an awards ceremony, were all the children received medals and some presented with trophies. A great event, well done boys. There have been a mixture of emotions from the team and memories and sight which will never be forgotten.
We have been fortunate to have a few trips with the highlight being the amazing sight of Machu Picchu, unbelievable. We enjoyed an afternoon in Ollytatambo which was great, what a lovely town with fantastic views and market.