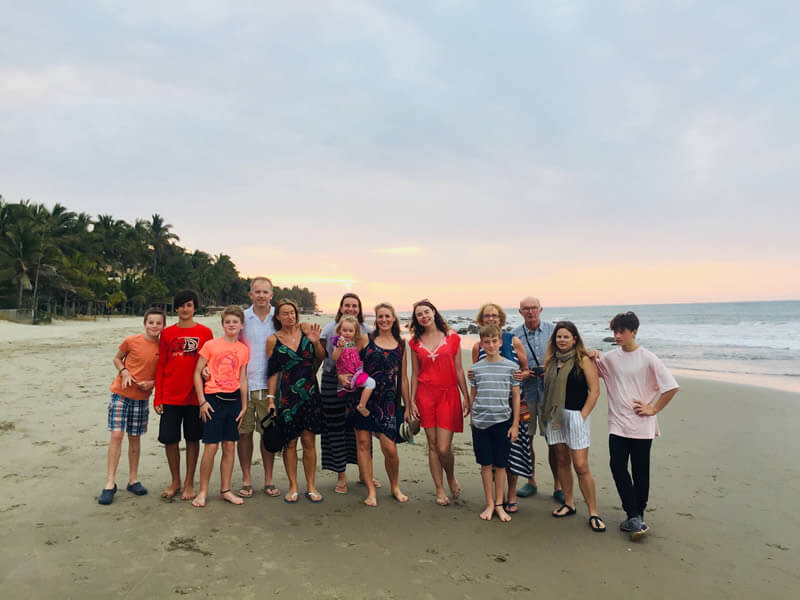 TEAM PERU SHOREHAM – BLOG#2
After travelling by plane from Cusco to Lima, a 5 hr wait at the airport, flight to Piura and then 4hr drive to Mancora on the bumpiest roads we've ever experienced due to El Niño!!!!
We arrived in the dark to Coco Ne hotel which to our delight when the sun came up was beautiful, with stunning views. We went up to The Mama Cocha centre on our first morning and set to work painting walls in the very dry and dusty heat. The boys took great delight in mixing up toilet paper and glue to make paper mache which we then used to decorate picture frames.
Photos were taken of the children at the centre which will be added to the frames to give the parents for Christmas. The children at Mama Cocha were much more hesitant to interact with us than at the Rainbow centre.
Due to the extreme heat we were only able to stay at the centre for the morning as it is just too hot to be doing physical work. Some of the team went off with Suzy to experience the rapidly expanding shanty town which has grown around the centre. The children were struck by the hopelessness of the situation. We ended the day with a lovely meal at the Sunset restaurant after watching the sunset on the beach.