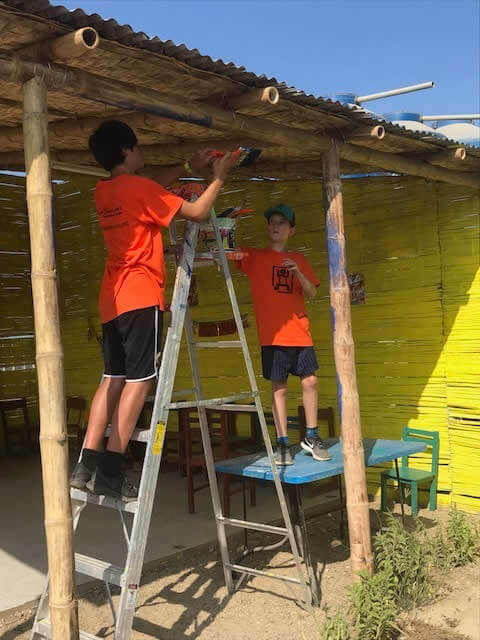 TEAM PERU SHOREHAM – BLOG#3
So today is Friday which seems unbelievable, the time seems to be going so quickly!
We started the day with a lovely breakfast and then headed up to the Mama Cocha Centre. Painting of the walls was finished, an area of land was levelled out, lots of the team focused on getting the picture frames that were paper mached yesterday painted with pretty designs ready for the children's photos to be put in.
Owen took on the task of giving the bathroom its first coat of paint and will finish tomorrow. Four of the team went down to the main road to whitewash the centre's sign ready for re-lettering tomorrow. The boys helped to repair part of the play area roof which has been flapping around in the wind for some time.
This afternoon we all took tuk tuks into Mancora town to go on a shopping trip for our evenings activity – a Peruvian cooking lesson to make our own dinner. Armed with 30 soles per family we had to buy a shopping list provided by the hotels cook. A great experience and trying to get the eggs back safely was a challenge on the bumpy roads!!!
Our next challenge is to prepare the food ready for our dinner!