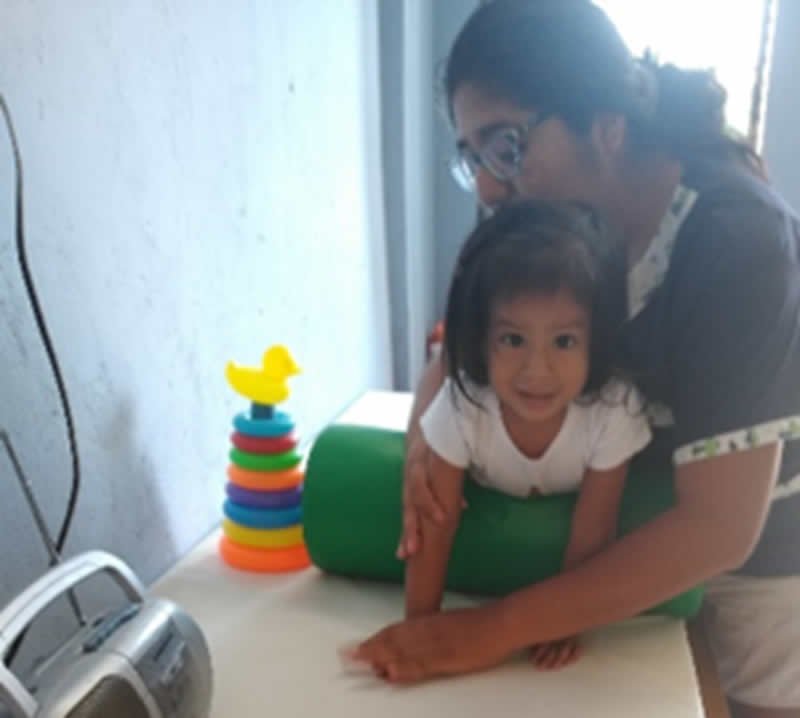 YASHIRA
Yashira, is 2 years old and suffers from right hemiparesis. This means she has a total weakness of the right side of her body affecting both her gross and fine motor skills making everyday actions very difficult.
Thanks to the physiotherapy sessions at our Mama Cocha centre over the past year, Yashira has made improvements with balance, hand mobility and her coordination, which her and her mum are very happy about!
CHANGE A LIFE TODAY
A young life can be positively impacted by even the smallest of gestures. Do something wonderful today and change a life for the better.